Although few plants are flowering just now, Scotia Seeds in winter is a busy place. The meadows and crop seed heads are busy with birds such as Goldfinches, especially the unharvested stand of Teasels that we leave over winter.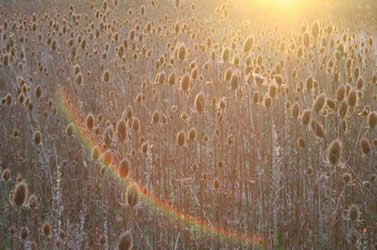 Teasels, January 2007
Inside we are busy cleaning, and packing seed. We are continuing to test our own and other seed and have just been audited by the Official Seed Testing Station for Scotland to ensure that all of our methods and equipment are appropriate for testing seed in accordance with the International Seed Testing Association. Click here to find out more. Our laboratory, and our team's background in seed technology means that we can provide the best quality of seed possible.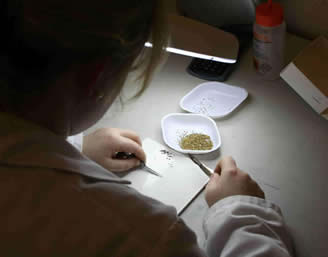 Scotia Seeds laboratory Jan 2007
Our catalogue has just been published (click here to email us to request one) and in it there are 2 new mixes, a Coastal Mix of plants that can tolerate salt and free draining soil and a Bird, Bug & Butterfly Mix of native wildflowers that will encourage wildlife in your garden.