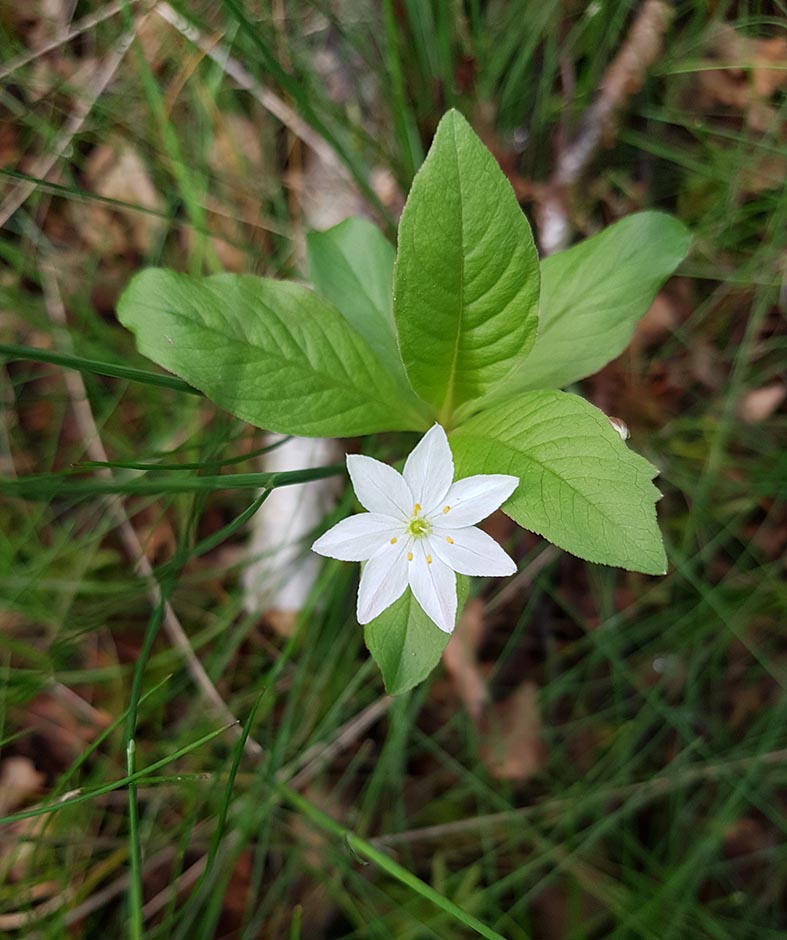 It can be argued that a mature woodland isn't just trees it is other plants as well – an understorey of things that grow below the tree canopy including native fungi and wildflowers. The presence of an understorey that includes wildflower species like Wood Anemones can be a sign that a woodland is an ancient one. With new woodlands, finding ways to introduce the right ground flora to make an area of planted trees into a true woodland can be a challenge. A new report which is a collaboration between Scotia Seeds, forestry consultant Rick Worell, NatureScot, Scottish Forestry, Plantlife and Stirling University looks at ways of addressing this issue. Find out more here: https://www.nature.scot/doc/naturescot-research-report-1211-establishing-woodland-plants-broadleaved-woods-interim-best-practice
Often the first flowers of the year are found in and around woods; they are heralds of spring as at this time of year they can take advantage of the sunlight that reaches the wood floor through the budding, but still bare, spring branches of deciduous trees, whilst the weather is still relatively cool. Later in the year the canopy of full leaves means that the ground beneath trees is darker and cooler and these woodland plants will happily settle back until they can flower again next year. This year the long, cool, well let's face it – cold, spring has meant that Primroses (Primula vulgaris) for instance have had a long and spectacular season!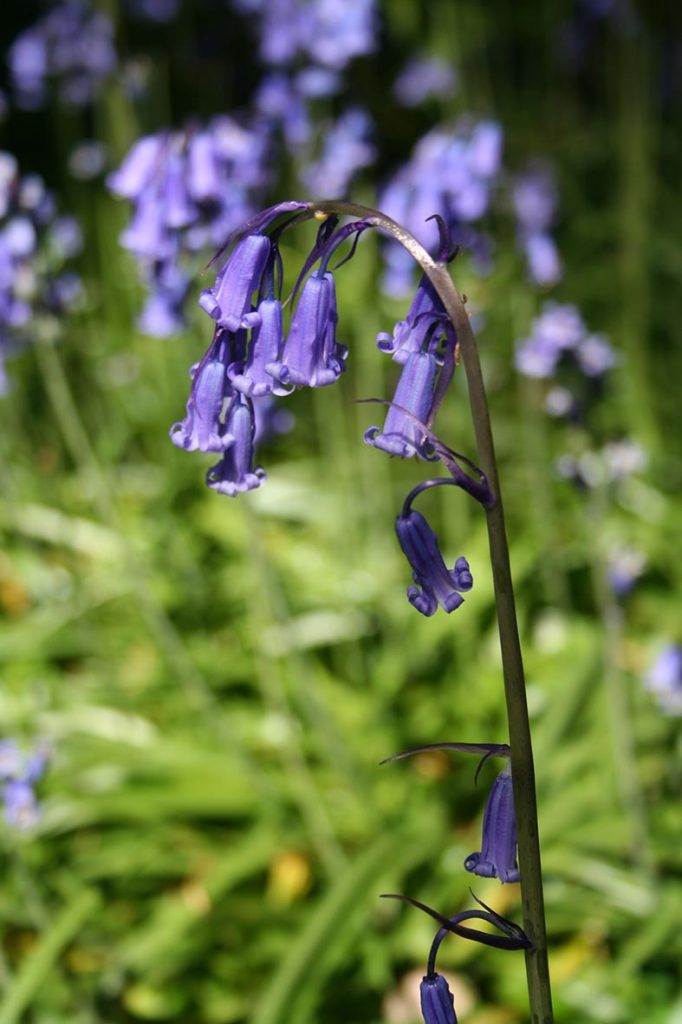 These plants found beneath trees – the understorey, can be breathtakingly beautiful as anyone who has visited a bluebell woodland will know – there is nothing like that carpet of vivid blue Hyacinthoides non-scripta in late spring. There are many other, less well-known spring woodland wildflowers though, from modest Moschatel (Adoxa moschatellina) and Woodruff (Galium odoratum) to a trio of wild plants whose low-growing white flowers look like stars spread though the wood. The most common of these is Wood Sorrel (Oxalis acetosella). Its white, five petalled, rather frail flowers nod above bright green, shamrock shaped leaves. The lovely six petalled Wood Anemone (Anemone nemorosa), has dark green, more feathery leaves. Another white, spring woodland flower Lysimachia europaea (formerly Trientalis europaea), has a rather dull common name: Chickweed Wintergreen but also a more beautiful one; Arctic Starflower which suits its seven-petalled white flowers much better.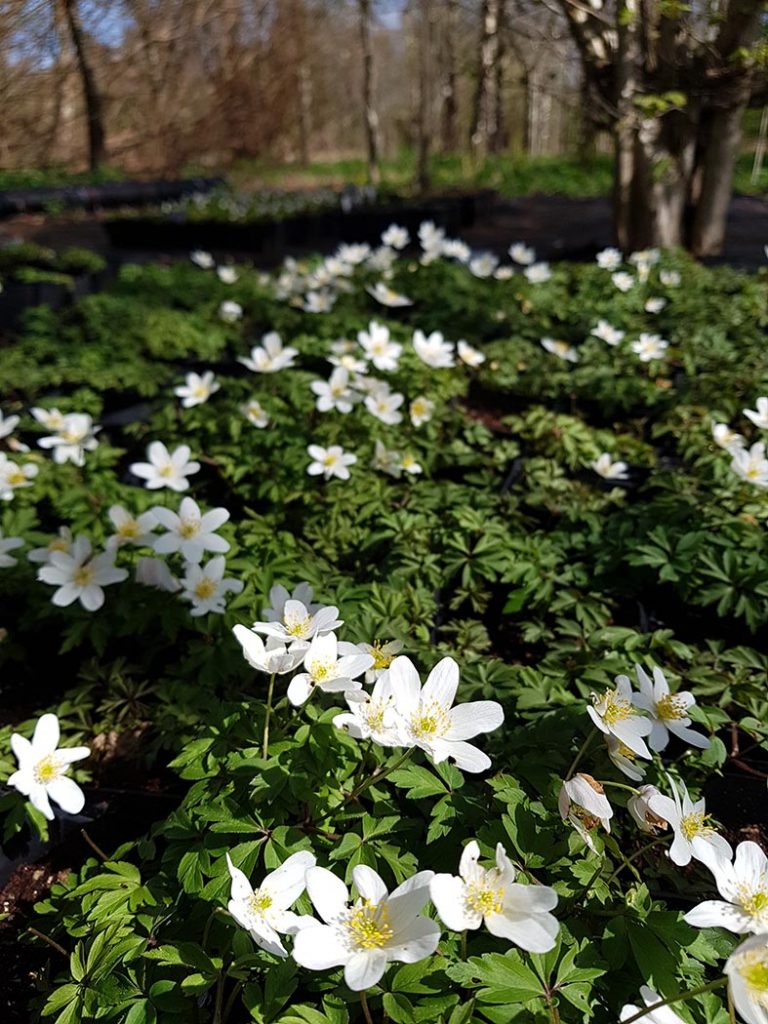 Other spring woodland species include Bugle (Ajuga reptans) and Dog Violet (Viola riviniana), and they all provide valuable sources of early nectar and pollen for insects. Later in the year more open areas in the wood – glades and rides provide space for woodland flowers like Foxglove (Digitalis purpurea), Figwort (Scrophularia nodosa) and Slender St John's Wort (Hypericum pulchrum).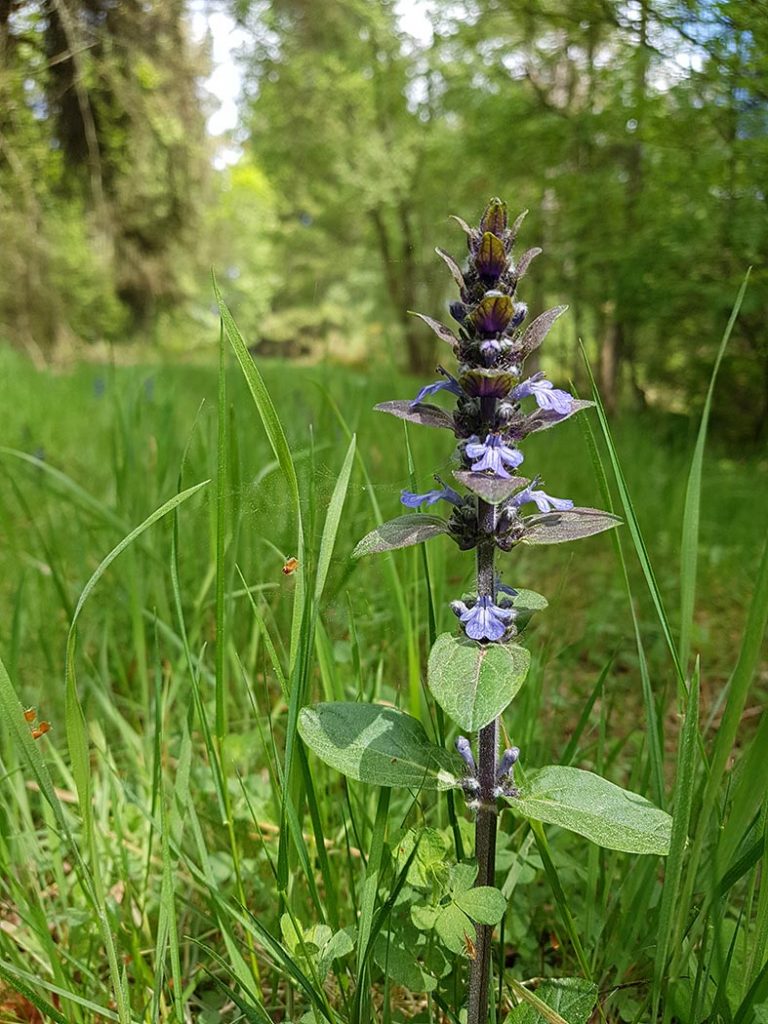 But why can it be difficult for an understorey of wildflowers to appear in your new wood? Woods are increasingly fragmented and surrounded by the open sunny conditions that many woodland species don't enjoy. Many woodland species have largish seeds that don't travel about easily and may need help from woodland animals even to spread within their own patch. Some species like Wood Anemone have seeds that drop straight into the cool ground beneath adult plants and grow from there and their seeds can't survive drying out – they have to have their cool woodland conditions in which to continuously regrow. If a plant's seeds can't be dried out they also can't be collected, stored and resown somewhere else. Luckily many woodland wildflowers do produce 'orthodox' seeds that can be collected and resown, one method of moving wildflowers into new woods.
Here at Scotia Seeds we are fascinated by the challenge of establishing a woodland understorey. Our own woodland, planted twenty years ago has changed from young trees planted in a meadow – quite open and sunny, to one with natural glades and shadier summer areas where lack of light means that the open grassland wild plants are dying back. Some years ago we planted Bluebells and Wild Garlic from seed and they are now in full flower in the wood every year. We can collect seed from these plants and sow elsewhere in the wood and they are also spreading naturally from their own bulbs. Flowers like Primroses, Red Campion, Dog Violet and Wild Angelica have also spread quickly by seed but in our woodland nursery we are trying out methods of growing other more difficult species as well – plants like the woodlands 'stars' – Wood Anemone, Wood Sorrel and Chickweed Wintergreen as well as Woodruff, Yellow Pimpernel (Lysimachia nemorum) and Barren Strawberry (Potentilla sterilis).