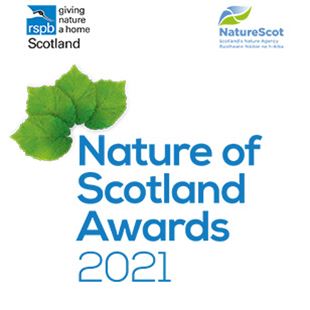 We are very happy to announce that Scotia Seeds has won the Business Award in the RSPB Nature of Scotland Awards
The Nature of Scotland Awards recognise those individuals, businesses and organisations who work hard to make a difference within their local communities, businesses and schools to support Scotland's wildlife and special places. The business category of the award specifically recognises businesses, both large and small, that are taking a whole business approach to benefit nature in Scotland. You can find out more about the awards on the RSPB's website: https://www.rspb.org.uk/about-the-rspb/at-home-and-abroad/scotland/nature-of-scotland-awards/ Scotia Seeds was shortlisted in the business award category in the company of over 50 superb projects shortlisted in all the categories. The winners were announced on the 17th of November 2021.

But why grow wildflowers? We grow them because native plants knit our world together and the loss of wild plant communities is a major driver of biodiversity loss. Preserving surviving natural habitats should always be the number one conservation priority, but native plant seeding is also a vital tool in creating new habitat, or assisting in restoring degraded places.
Adopting a business approach that benefits nature in Scotland has been important for Scotia Seeds since our founding in 1995. Supporting wild animal and plant communities has been at the core of our thriving and resilient rural farm business from the very beginning.
In the 1990s when we began, seeds of native Scottish plants were unavailable from stocks of wild Scottish origin. Responsibly produced wildflower seed available was usually from southern England but often from outside Great Britain or even of unknown origin. Some wildflower seed was also poor quality, contaminated with other species or with avoidably low germination. Sadly a lot of people selling 'wildflower' seed still do not mention where the seed originally came from. As with anything you buy, but especially with live things like seed you should always try and find out!
Our goal in starting Scotia Seeds was to produce increasing volumes of high-quality Scottish native plant seeds that can be traced back to an original collection in the wild in Scotland and that is produced in a way that supports the environment in which they are produced and we have succeeded.

At nearly 25 years old, Scotia Seeds is a small but mighty sustainable business from both an environmental and commercial perspective. We are a resilient rural employer with a permanently employed core team (most of whom have worked for the business for many years) supported by seasonal staff. Our team have enjoyed being pioneers in developing effective and responsible methods of growing, harvesting, cleaning and testing seeds of hundreds of native plant species. We are equally delighted by the changes our farming methods have made to our small farm, Mavisbank in the heart of Angus.
Mavisbank has been transformed from a single, intensively farmed field into five fields bounded by native hedging. We have created woodland, meadows and ponds in addition to the excellent habitat provided by the patchwork of wildflower crops themselves. Our wildflower seed crops are, with the exception of wild grasses, pollinated by wild pollinators. Our partnership with these pollinators provides them with a diverse range of different plants on which to feed and a permanent habitat in which to live just as they provide the farm with its harvest. Mavisbank also provides a home for other insects, birds, mammals and amphibians. There are now records here for dozens of wild birds including many red list species such as (nesting) Skylarks. Our ponds are breeding sites for damselflies and dragonflies, common toads, common frogs and palmate newts as well as wild plant species including orchids which have established in its meadows and woodlands.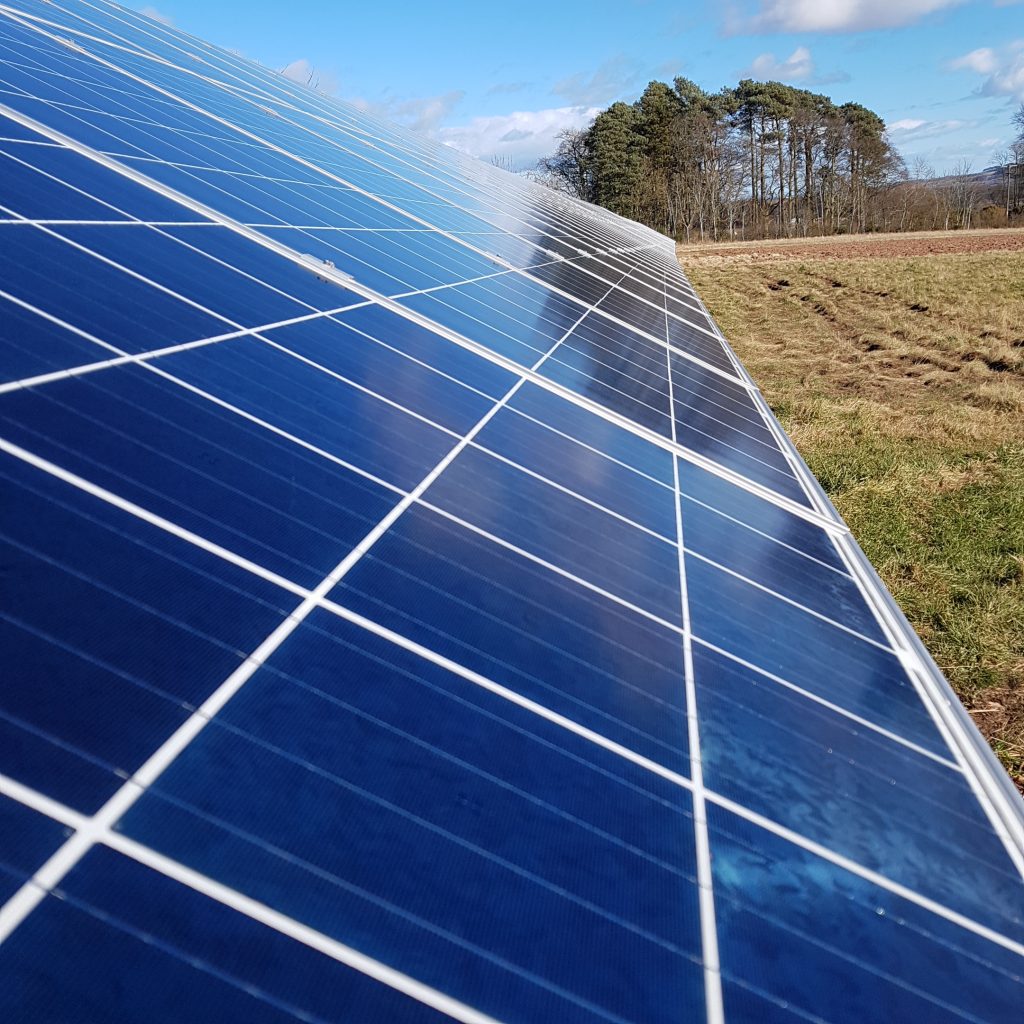 We also think carefully about other aspects of what we do. We continue to reduce the materials we use in our production. We try to avoid plastics in our packaging and re-use packaging that we receive whenever we can. We continue to reduce our use of our farm plastics and send any used plastics to Solway Recycling in Dumfries (who make hen houses, raised beds and more with the plastic they recycle).
Two years ago we installed our lovely, large solar panel array to produce clean energy for what we do and we go on thinking about ways we can use less energy, produce more renewable energy and store carbon in our woods, meadows and little ponds.

It means a great deal to the hard-working team here at Scotia Seeds to have won an award like this and we are incredibly excited to have been considered alongside so many other imaginative and effective organisations working for nature.
The work carried out by us is made possible by our brilliant customers who not only support us in achieving our own conservation goals by buying the seeds produced by Scotia Seeds, but who also do their own bit to aid biodiversity in Scotland by sowing seeds. We would like to thank you all for your continued support. Whether you've bought seed from us once or have been a loyal customer of ours for many years, you have played a role in promoting biodiversity in Scotland!